Protect your water systems from limescale and corrosion
OTechnologies is the exclusive distributor of EXPERTIMA products in Switzerland. We specialize in the treatment of limescale impacting general cold water systems, domestic hot water (DHW), heating systems, as well as all appliances connected to these systems. With over 30 years of expertise in water engineering, we ensure the durability and reliability of your installations. This efficient and ecological process is unmatched by any other technique available on the market.

The NT process is an ecological physical anti-scale treatment solution.
It has been designed to :
– prevent new limescale deposits (tartar),
– gently descale old installations,
– neutralize corrosion in the pipes,
– preserve the natural qualities of the water.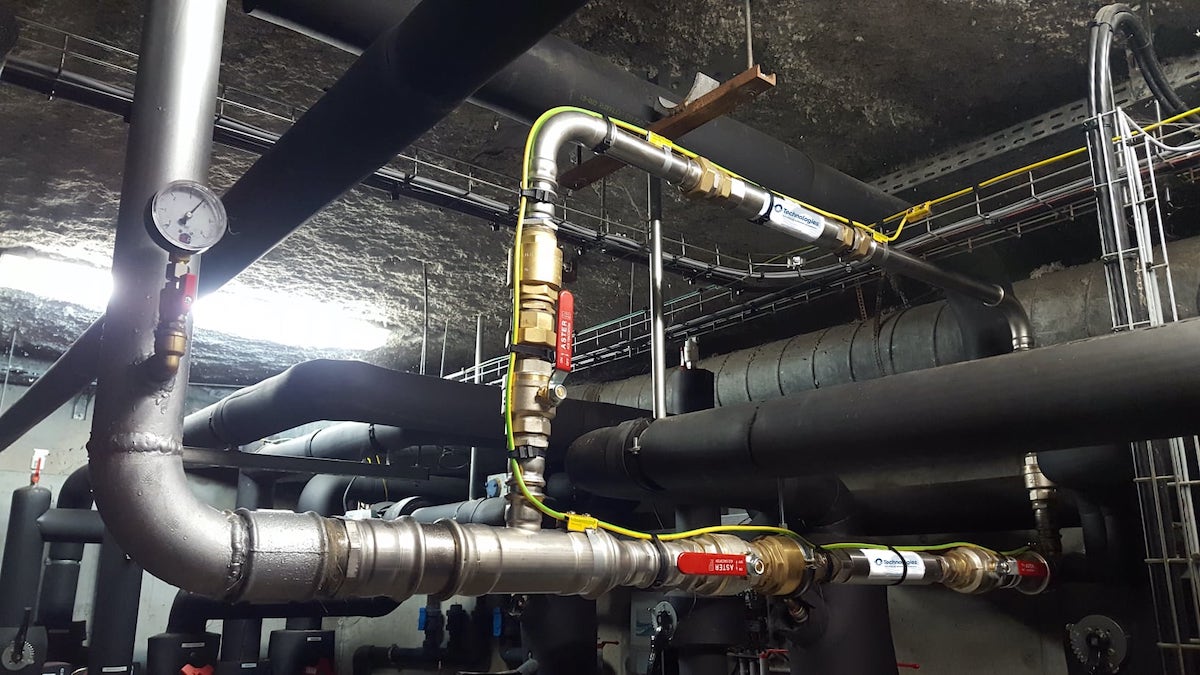 Eco-technology adapted to all types of housing (apartment / villa) and small collective building.
The solution for buildings, PPE, hotels, health establishments… Reduced and controlled maintenance costs.
This range applies to Industry, large buildings (hotel complexes, ships, tertiary sector…). Design and machining on demand.
NT Technology
Naturally, the bicarbonates present in the filtered water, with a "size" of less than 1 micron, will lead after heating to the majority formation of calcite (hard scale).
With the NT anti-limescale process, the calcium and magnesium bicarbonates agglomerate, under the electrostatic and microelectrolytic effects, to reach a "size" of 70 to 150 microns. These soft macromolecules thus formed (predominantly aragonite), become non-adherent to the walls and are drawn into the water flow: this is the anti-limestone effect. An essential vector in this process, water will gently "redissolve" part of the existing tartar: this is the descaling effect.
The calcium and magnesium sulphates present in the water with the bicarbonates are also treated for water with a high sulphate content (up to 1200mg / l).